Haint T Camho Crop Hoodie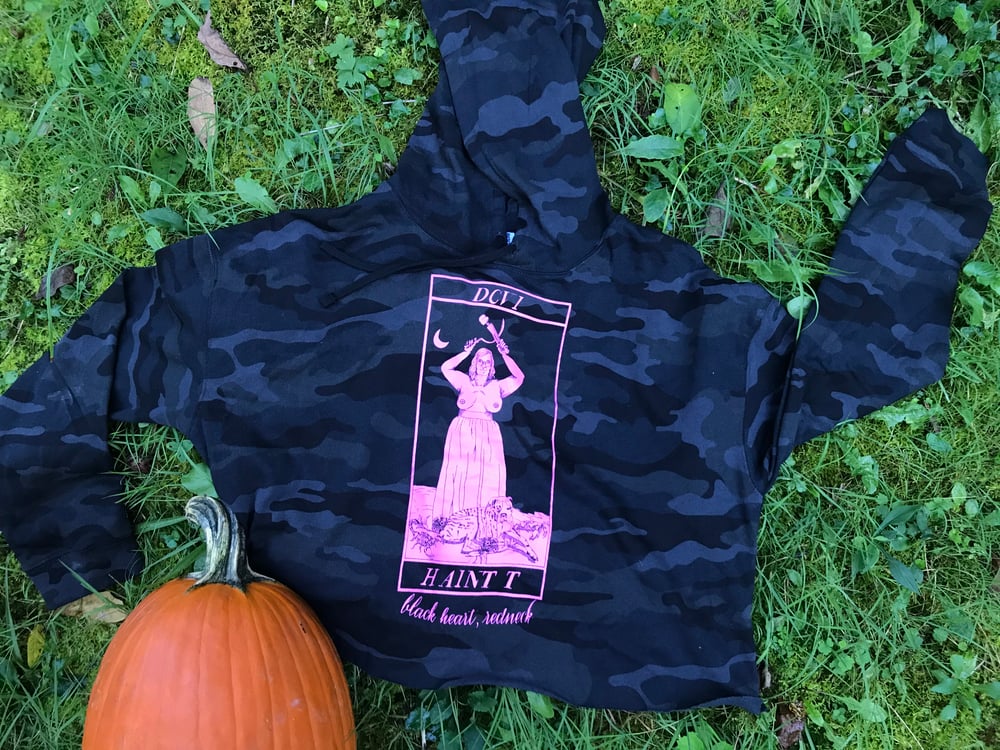 An absolute gag! You will look like a fierce fucking green witch goddess in this grey camo cropped hoodie, repping the Tanya B Tarot card print in perfect pink. Sizes XL - 3X available. Perfect for displaying proud soft bellies and pretty stretch marks.
Tarot card features Tanya with tits out & pentagram nips, Louis at her feet with the crab & scorpion of her Sun, Moon, & Rising signs, as well as mountain laurel flowers. The card is framed with the roman numerals for east Kentucky area code 606, Haint T, and the tag line "Black Heart Redneck". One of a kind, of course, and limited run. Design by Bread & Water printshop in Pittsburgh, PA. Enjoy!